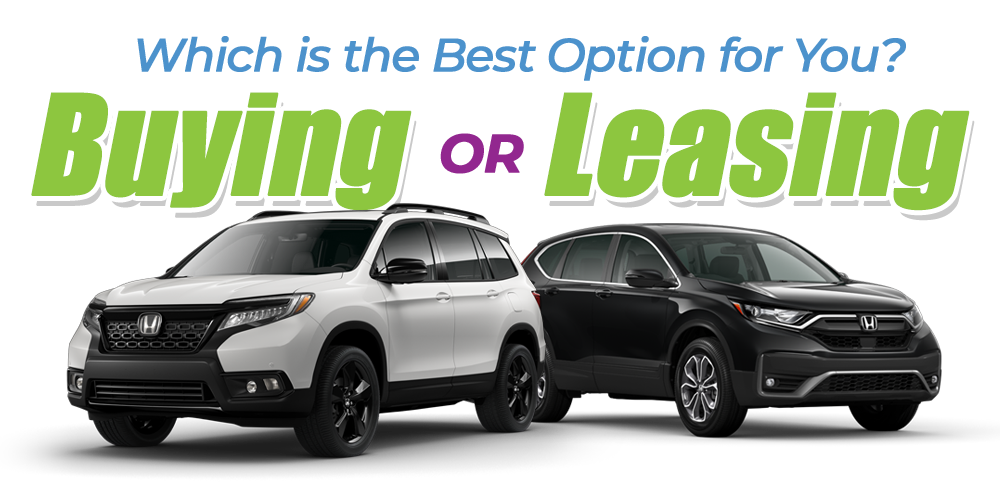 Compare Buying vs. Leasing Options - What's Right for You?
If you've suddenly found yourself in the market for a new car, truck, SUV, or crossover, one of the most important decisions you'll need to make is whether you want to buy a new or used vehicle, or lease a new vehicle. At Serra Honda Grandville we know that buying or leasing a vehicle is a big investment, so we want to help you make the right decision for your driving style and budget. Even if you've already got your heart set on one of the two options, it might be a good idea to review the facts, pros, and cons of each to ensure you're making the right decision. We want to make sure that you have been provided all the information you need to make that decision confidently.
If you haven't decided whether you'll be buying or leasing a car, don't worry! We've got you covered at Serra Honda Grandville. We'll go over all the basics of buying vs. leasing by comparing the options side by side listing the facts, pros, and cons. Before we get started, here a few things you might want to consider that will help guide your decision:
The type of vehicle you want
Your daily commute distance
Maintenance cost
You driving habits
Your monthly budget
While we can't make the decision for you, the options below highlight the factors of buying and leasing and can help you decide what's right for your lifestyle. While leasing might be right for you, it may not be for the next person. Each person has their own driving style, habits, and vehicle needs and it's up to you to decide which option fits you the best. If you have any questions about leasing or buying, give us a call at (855) 739-2023. Our team of knowledgeable auto experts is happy to help with anything you need at our Serra Honda Grandville dealership.